Fully managed WordPress optimized hosting in Sri Lanka with built-in safeguards to make your WordPress website fast and secure. Provider.lk uses centralized management tools to optimize, manage and secure multiple WordPress installations.
Focus on your contents, we will take care of the rest
Our hassle-free hosting offers fast and robust servers that can handle anything. Your website is practically hacker proof, up-to date and always secure with us. We use centralized management tools to optimize, manage and secure multiple WordPress installations and we will also weekly perform a central audit to detect vulnerabilities, perform pending updates and take secure backups.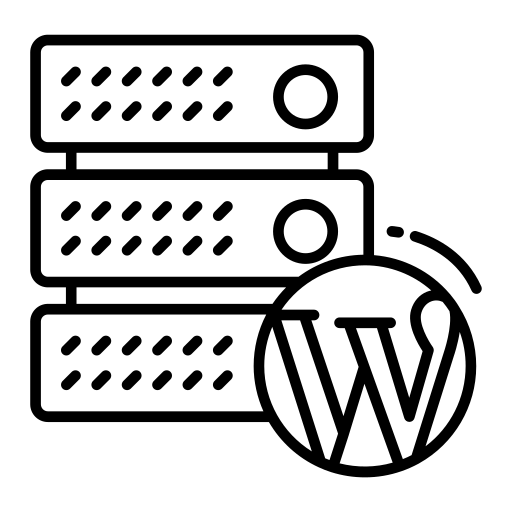 Fully Optimized for WordPress
Make the WordPress sites lighting fast and secure with LiteSpeed Enterprise server and LSCache
SEO & Marketing Tools
We offer a full featured SEO and marketing pack in association with Attracta for all websites
Triple Replicated SSD
Fastest SSD Cloud Storage on the market powered by triple replicated Ceph storage
One-click WordPress Installer
Install WordPress instantly using our WordPress Toolkit and manage them in one place
24/7 Technical Support
Fast and friendly three-tier technical support services in English/Sinhala with 24/7 coverage
Built-in Safeguards
Vulnerability scanning and spam/malware protection with a Web Application Firewall(WAF)
Limited time offer - Grab it now while stocks last!
Get any Managed WordPress hosting package with a discount of Rs.500 for the first year. Use the coupon code "MANAGEDWP500" at checkout.
Not sure which package to choose?
Chat with us for assistance to choose a package
You can find detailed specifications including software versions, supported applications, server features, etc. of our hosting range below, please use the tabs to locate the exact specification that you are looking for.
With a managed WordPress hosting account at Provider.lk, you will receive many features that will help your business grow. The following features are included in any package:
Unlimited Email Accounts (with SMTP / IMAP & POP3 Access)
Unlimited Forwarders/Auto Responders/Catchalls
Unlimited Sub-Domains and Parked Domains
Unlimited MySQL Databasess
Instant WordPress Installer and WordPress Toolkit
Daily Offsite Backups (more info)
Free LiteSpeed Cache for WordPress
Free DDoS Protection and Web Application Firewall(WAF)
Free Website Submission SEO Tools & Much More
All our packages come with a WordPress Toolkit module that allows you to;
Install WordPress Instantly
Manage multiple WordPress installations in one place
Change admin passwords/database passwords easily
Clone/stage WordPress sites
Automatically update your major version, themes and plugins
Automatically apply security patches
Our WordPress hosting range is backed by our cloud hosting infrastructure. Our entire hosting network is one of the most reliable in the industry.
Hardware/Network - EU Based Cloud Servers, 8+ Core Processors, 32GB+ RAM, triple replicated SSD storage, DDoS Protection
Software Stack - cPanel Latest Version, LiteSpeed Enterprise Web Server, Content Delivery Network (CDN) for improved performance, SEO and Marketing Tools,
Database and Programming Features - PHP 7.xx, CGI, FastCGI, Perl, MariaDB 10.x, phpMyAdmin, cURL, GD 2, Mod Rewrite, ImageMagick & much more