Start your SHOUTcast or Icecast radio station with the best online radio hosting provider in Sri Lanka. Our technology is fully automated and maintenance free to minimize your time spent with the administration of your online broadcast.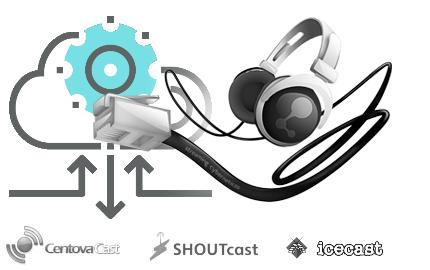 Reliable ShoutCast and Icecast radio streaming Solutions
* Choose annual payment term at checkout to get two months FREE!

Not sure which package to choose? Call us at +94 788 61 03 03
Whether you will be broadcasting to a small audience or hundreds of loyal fans, rest assured, you won't be worrying about your stream host provider.
Listen to a radio hosted with us
Everlasting Radio is hosted with us and streaming using Shoutcast @ 128Kbps rate
CentovaCast Panel - World's most advanced Internet radio streaming panel
Our live streaming servers are powered by CentovaCast v3 (Latest Version). You can choose between ShoutCast and IceCast. Manage your radio station with ease, or automate a stream easily with our latest radio streaming technologies.
Looking for a custom package?
Our packages are generic packages that should be suitable for most, but if none of our packages fit your requirements, please contact us and we'll be happy to create a tailored solution for you.